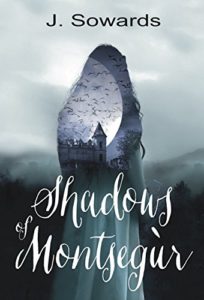 Be sure and visit my Facebook page and enter the book giveaway for a chance to win a new copy of Shadows of Montsegur: A Tale of the Cathars. I'll pick a winner on March 2nd!
In Shadows of Montsegur, Andreva de Beringer, caught amid the terror of the Inquisition, leaves the safe life of the monastery to be with her remaining family members—her grandmother and uncle. But when she arrives home—to the beloved village of Lavelanet, France, near the ill-destined Chateau of Montsegur—she finds life anything but safe. Andreva struggles with inner battles concerning faith and loyalty while at the same time fighting outward battles for the safety of her and her family. And what of the handsome farmer who promises love despite his lower station in life?
The author takes us on an amazing journey in this well-researched historical romance—one that teaches of history and faith and love. We experience a seldom-spoken-of incident in the medieval period through the young Andreva's eyes. We tread the stony paths of Lavelanet with her, hover in fear as Inquisitors pound on her door, and feel the flood of relief in the arms of the man who loves her. The descriptions are vivid; the history transports us and the characters so real you will turn some pages with tears, some with joy. Thank you, J. Sowards, for his beautifully told story.
You can find Shadows of Montsegur: A Tale of the Cathars at amazon.com. And be sure and visit my Facebook page for a chance to win a new copy. A winner will be announced on March 2nd!