Go to my Facebook page and enter to win a new copy of Home of the Brave…deadline is October 6th!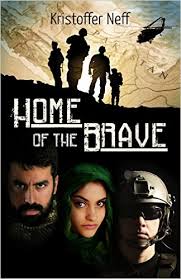 I don't know anyone who hasn't at some time and on some level felt betrayed. And I don't know anyone who, at some point hasn't longed to be forgiven. In Kristoffer Neff's new military suspense novel, Home of the Brave, he takes these two very universal conditions and allows them to play out—and what we see is a powerful show of bravery and forgiveness that will keep you reading into the wee hours of the morning.
The Sutton family is no different than the rest of us, yet when a midnight call from their son Taylor comes, pleading for help for himself and his Army Ranger Team, his brother Michael comes to the rescue—a journey that leads Michael to the violent Northern Territory of Pakistan.
Well researched, with believable characters that take you with them to the brutal confines of a military prison, the lonely office of a traitor and the kitchen table, where worried family wait and pray, Home of the Brave is a moving Prodigal Son story…and so much more. I highly recommend it; though carve out some reading time because you won't want to put it down.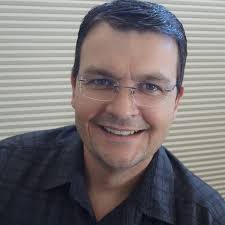 I'm delighted to have Kris featured on my site and he has agreed to answer a few questions for us.
1. What was your inspiration for Home of the Brave?
The thought came to me one afternoon while playing with my boys, who were nine and four at the time, that even though they are as different as two brothers could be I sincerely hope they would always be there for each other. That thought led to a "worse possible" scenario and from that came Michael and Taylor. I originally titled the book "The Fighting Suttons" and if you could meet my boys you would know why.
2. You obviously did a great deal of research; tell us about that…did you enjoy it?
Research for the book actually started on accident. One night I stumbled across a program listing the most dangerous roads in the world. Dir Road in Pakistan made the list. After that, I started researching that area of the world as well as the military. I enjoy learning about places so even though the research slowed the story down it was a fun adventure.
3. As a writer, what did you learn from writing Home of the Brave?
I was on a massive learning curve during Home of the Brave but what stands out as the greatest lesson is to never give up on a project. It took two years to find a publisher and even that wouldn't have happened if it wasn't for my sweet wife saying, "Let's try one more time."
4. For you, what is the easiest and hardest thing about writing?
For me it is easy visualizing the scene, the difficulty is putting it into words. Also, sometimes it's hard finding the time, but when I do it is so easy to get lost in the story.
5. Are you working on another project….and can you give us a hint?
I am currently working on a YA sci-fi about a boy, who, on the second day of school encounters a stunning young woman who tells him he is an Aviator defending the galaxy against the evil Vrakolok. The story actually comes from two dreams. The first of which I had when I was twelve years old.
Thank you, Kris, for sharing this interesting 'back story' on Home of the Brave…and we'll look forward to seeing some sci-fi action from you!
You can find out more about Kris and his writing on his site kneffbooks.com. You can find Home of the Brave at Amazon and deseretbook.com. And be sure to visit my Facebook page for a chance to win a new copy of Home of the Brave….deadline October 6th!