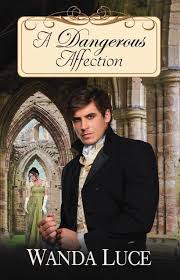 Be sure to visit my Facebook page and enter to win a new copy of A Dangerous Affection – deadline is January 11th!
In Wanda Luce's new novel, A Dangerous Affection, Nicholas Beckett, the Earl of de Rothesay has been driven for months by one purpose—to prove Lady Anne Fitzroy's father a traitor responsible for his brother's death. When Anne returns to England after her father's murder, she is as driven as Nicholas to prove her father's innocence and clear his name. When Anne and Nic meet and match their wills, sparks fly. But are all the sparks fueled by anger?
Anne is an intelligent, courageously strong woman who will disregard the Regency Period's social protocol to reinstate her father's good name and protect her family. She is also a beauty, with gardenia-like skin hard for a young man to ignore . . . even Nic. With a physique as powerful as his determination and as strong as his character, Nic is well sought after by female society. Even Anne can't evade the effects of his masculine scent—musk and orange with a hint of cinnamon. When these two bold characters set out to defy each other, a battle ensues matched only by the inner battle each fights against their ever-increasing attraction for the other.
Luce works her magic once again in A Dangerous Affection by treating the reader to a Pride and Prejudice-like experience of watching Anne and Nic, at once enemies, find compassion and understanding for each other. When Anne and her family are threatened by her father's accusations, she and Nic join forces to uncover the truth, whatever it may be and solve a riveting, heart-thumping mystery. Will romance follow? Curl up with this beautifully written and engaging story and find out!
You can find A Dangerous Affection at Amazon and Deseret Book. And be sure to enter the book giveaway on my Facebook page. January 11th I'll pick a winner.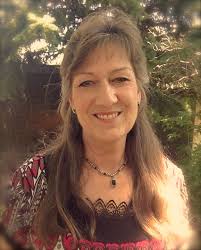 Thanks, Wanda, for another must-read Regency Romance 🙂